Palm Beach Coin Club
P.O. Box 5823, Lake Worth, FL 33466
Play Video Below
Video tag is not supported in this browser.

The Palm Beach Coin Club was originally established in 1960. Over the years, the club has met at several different locations in Palm Beach County, including the Bank at South Olive and Southern Boulevard, the Haverhill Town Hall, St. Mary's Orthodox Church and currently at the American Polish Club.
The club began hosting coin shows in the late 1970's during Al Tressel's presidency. During the mid-1980's we conducted our biggest and best shows at the infamous Colonades Beach Hotel on Singer Island. These very popular shows typically hosted 75 dealer tables and a coin auction with over 400 lots of interesting items. The last coin show of this era was held in 1990.
Our former sister club, the West Palm Beach Coin Club, was established in 1976 and its president for 14 years was Randy Campbell. During the 1980's, its membership soared to 230 members while the Palm Beach club boasted 140 members. As the coin market began to decline, membership in both clubs also declined. Finally in the early 1990's, the Palm Beach Coin Club absorbed the West Palm Beach Coin Club.
Today our club has over 331 members and Tony Swicer, the current President, has led the club in this office for the past 32 years. Our annual coin shows were extremely successful and have now been replaced with a monthly coin show. The monthly shows are held at The American Polish Club, 4725 Lake Worth Rd on the fourth Sunday of every month. To learn more about the history of our club, read our detailed report: "50th Year Anniversary 1960-2010".
What we do
The Palm Beach Coin Club's primary purpose is to promote the numismatic hobby to anyone interested in any aspect of collecting coins.
On a typical meeting night, dealer members begin to set up tables around 5:30pm to buy and sell coins. They also offer free collecting advice and opinions on authenticity and condition of coins brought in by members and guests. Meetings begin at 7:00pm and include discussions of the current coin market, recent and upcoming coin shows and just about any other numismatic subject that interests the attending participants. Dealer-members give their first-hand evaluations of the shows they have recently attended and offer interesting insight into various show activities. We often have programs by members or guest speakers that cover many varied aspects of the numismatic hobby. All club members are always welcome and encouraged to give a brief talk or presentation on their particular collecting interests.
Every meeting offers the chance to win free door prizes in addition to a 50 cent a ticket coin raffle that makes for some interesting additions to participants' collections. A cash jackpot drawing is also held at every meeting.
Finally we conduct a coin auction where coin members may put up their own coins for auction to the membership, with minimum bids specified for each lot. There is no cost to members to include their coins in an auction and all proceeds are theirs to keep.
Special Meetings
Members are treated to free pizza dinner at the first meeting in April and in September. Then, at the December meeting, the club hosts a free Potluck dinner followed by the infamous White Elephant Sale. This is an auction where members donate various items, not necessarily of numismatic nature, to be included in the auction. Proceeds are donated to the club and are used to help pay for the free food that night. Some examples in the past auction include golf clubs, pottery, hair dryers, radios, books, etc.
Join us
Dues are $15 a year, that includes the family. A Life Membership is a one time payment of $150. Dues are due in January of every year. If you join after June 30th, we carry your paid dues over through the next year. If you have not paid your dues, we will send you the newsletter thru April. After April, all privileges are cut off. To join our club, please send your dues, along with your Name, Address, Phone Number and email to: PO Box 5823, Lake Worth, FL 33466. If you have any questions, please Contact us
Elections
Election of club officers is conducted every year in November. Nominations for offices take place during the first meeting of the month with actual elections taking place during the second meeting. All members are invited, and encouraged, to run for office and/or elect other members of their choice.
Officers 2022
Tony Swicer - President
Kelley McDougall - Vice President
Alan Liemer - Secretary
Robert Leneve - Treasurer
Dan Pecoraro - Youth Director
Board of Directors 2022
Rick Carver
Buddy Hirsh
George Kovacic
Tim Morley
Tony Acevedo
Jack Diaz
Bruce Eleshewich
Carole Marshall
Richard Spencer
John Pellegrino
Ed Napoli
Sandy Pearl

Awards
2003 - Winner "Best Promotion of National Coin Week"
2005 - ANA 25 year Plaque
2009/10 - FUN - Florida Coin Club of the Year
2012 - 3rd Place National Coin Week
2013 - 1st Place FUN Exhibits
Our Club Meetings
Club meetings are held on the second and fourth Wednesday of every month at 7:00pm
Doors open at 5:00pm. Come early to see dealer's coin offerings, view coin auction lots and socialize.
Guests are always welcome and are encouraged to attend.
Meeting Location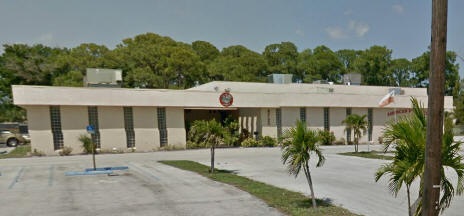 American Polish Club
4725 Lake Worth Rd
Greenacres, FL 33463
(Two blocks west of Military Trail)


















Club Newsletters & Activities
2021 The Year in Review
2020 The Year in Review
2019 The Year in Review
2018 The Year in Review
2017 The Year in Review
2016 The Year in Review
2015 The Year in Review
2014 The Year in Review
2013 The Year in Review
2012 The Year in Review
2011 The Year in Review
2010 The Year in Review
50th Year Anniversary 1960-2010
Contact us
For More Information Contact
Club President
Tony Swicer 561-964-7236

Webmaster:
Bruce M. Ollis


SEND US AN EMAIL!